Food Craftmanship FC 2023 Rovaniemi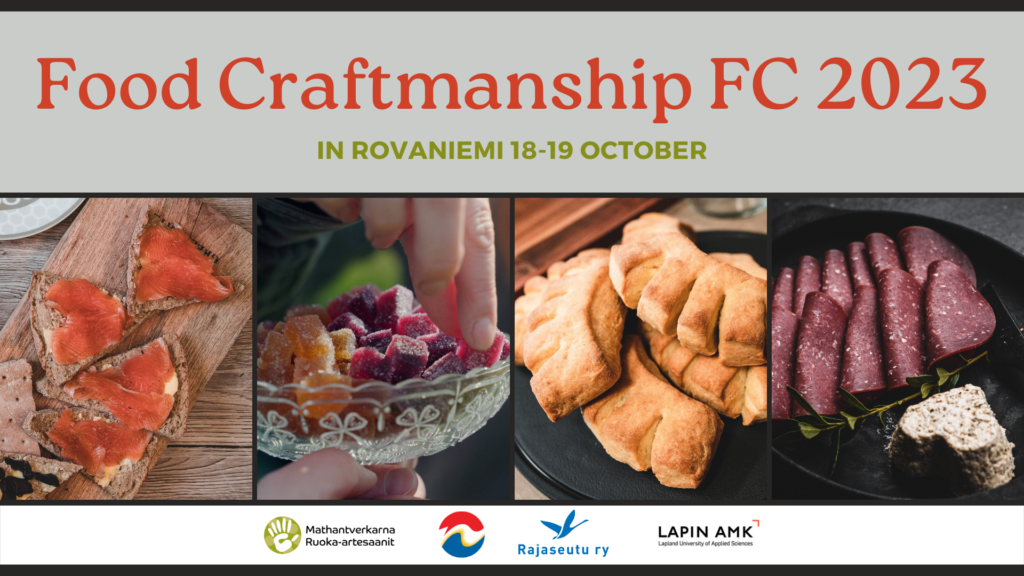 The Food Craft Championship is a competition for food craftsmen who create food products from local produce and without synthetic flavours, preservatives or colouring.
The purpose of the national competitions in food crafts is to preserve and develop local food cultures, make the food craft known and stimulate its development.
The Finnish Food Craft Championship will be arranged next time in Rovaniemi in 18-19 October 2023 with the theme Arctic food craft. The competition is open for food craftsmen in Finland, Sweden and Norway.
During the competition there will also be other activities, such as a seminar about food crafts and an excursion to the local food producers. The program is open for everyone interested.
The registration will be opened during March.
More information coming soon. If you have any questions, please do not hesitate to contact us!