Food Craftsmanship FC 2023 Rovaniemi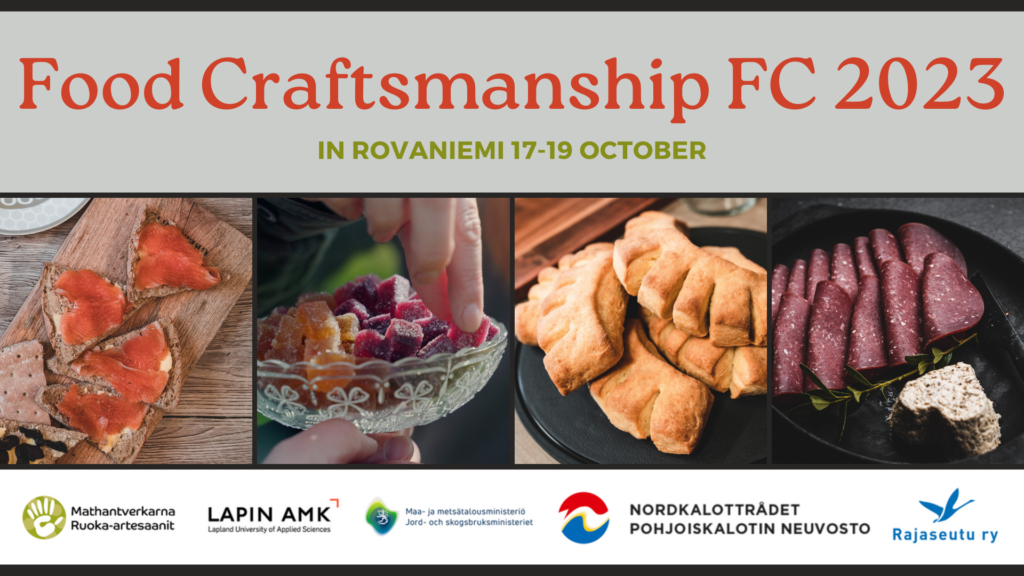 The Food Craftsmanship Championship is a competition for food craftsmen who create food products from local raw-materials without synthetic flavours, preservatives or colouring.
The purpose of the national artisan food competitions is to preserve and develop local food cultures, make the concept of artisan food known and stimulate its development.
The Finnish Food Craftsmanship Championship will be arranged in Rovaniemi in 17-19 October 2023 with the theme of Arctic artisan food. The competition is open for entrepreneurs from Finland, as well as from the Northern parts of Sweden and Norway.
On 18 October, we will also arrange a Great Autumn Fair where we expect as many as 10 000 visitors! The fair will be filled with local food, natural products and handicraft from all over the competition area!
In addition, everyone is welcome to register for an Artisan food seminar, an excursion day at the Rural Etrepreneurship Centre in Loue, as well as the exciting prize-giving ceremony at restaurant Santamus.
See the detailed programme here.
Don't forget to enrol your products for the competition by 17 Sept 2023!
The registration form is available here.
If you have any questions, please do not hesitate to contact us!