Food Craftsmanship FC 2023 Rovaniemi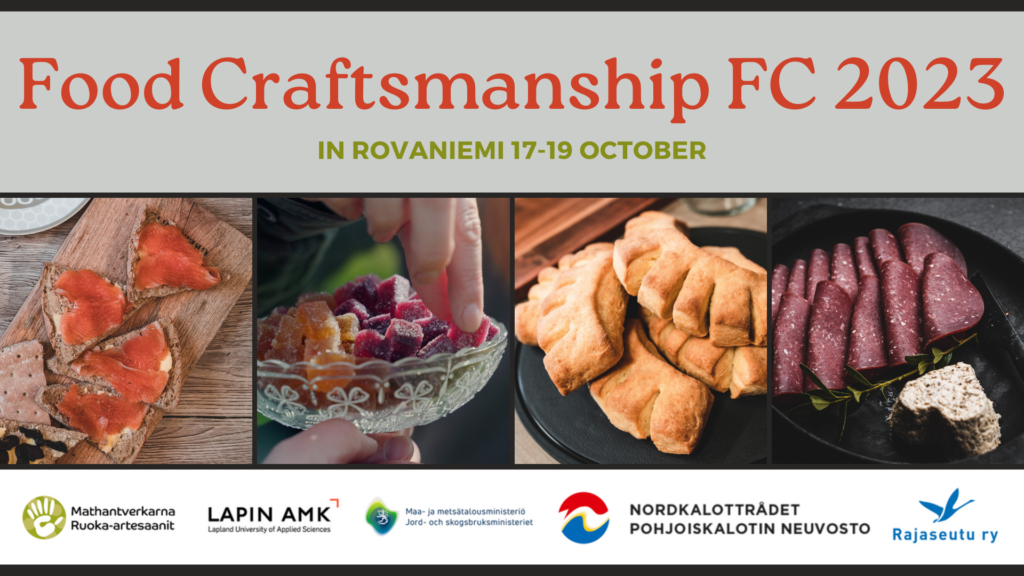 The Food Craftsmanship Championship is a competition for food craftsmen who create food products from local raw-materials without synthetic flavours, preservatives or colouring.
The purpose of the national artisan food competitions is to preserve and develop local food cultures, make the concept of artisan food known and stimulate its development.
The Finnish Food Craftsmanship Championship was Rovaniemi in 17-19 October with the theme of Arctic artisan food. The competition was open for entrepreneurs from Finland, as well as from the Northern parts of Sweden and Norway.
The results were published in the prize-giving ceremony in restaurant Santamus in Rovaniemi 19 October. Ten jury groups evaluated 100 products from 45 companies.