The Great Autumn Fair 18.10.2023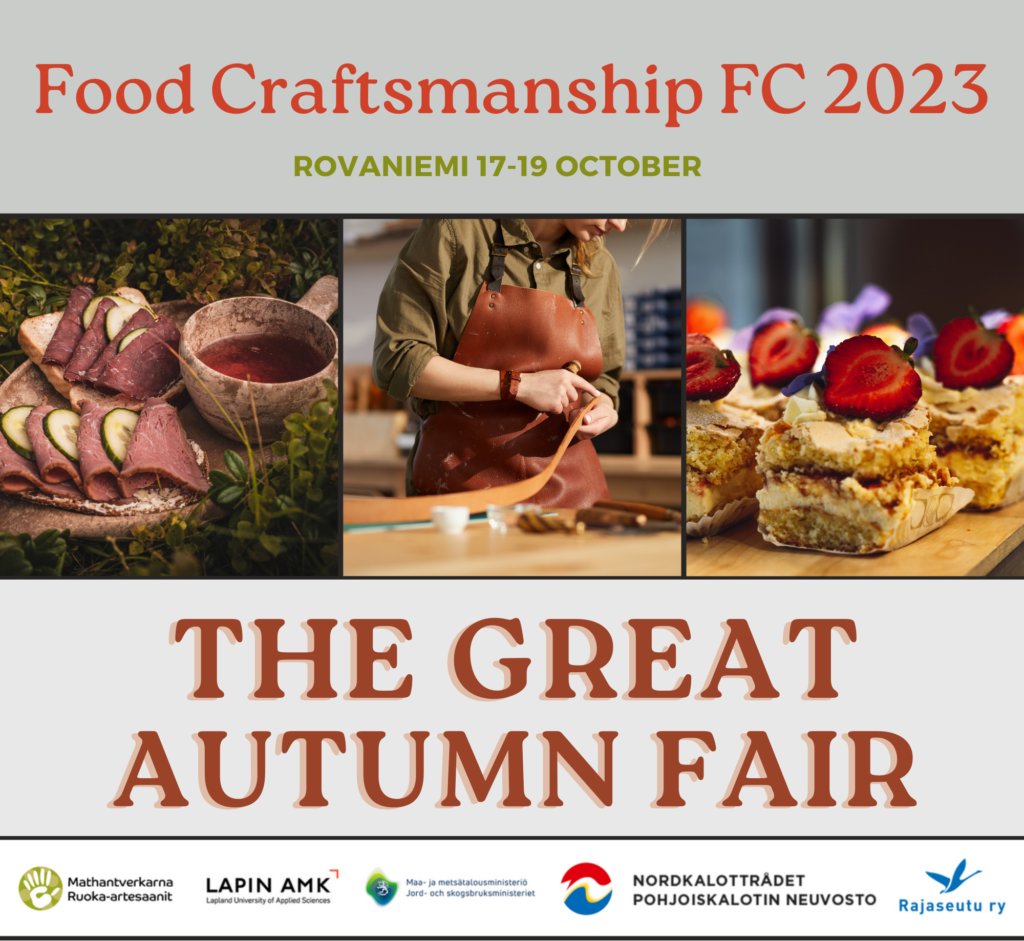 A Great Autumn Fair will be organised at Lapland University of Applied Sciences (Jokiväylä 11, Rovaniemi) on 18 October 2023 at 10-18 during the Food Craftsmanship FC 2023 competition.
The Autumn Fair is a craftsmanship-themed event which gathers together salesmen of food, natural products and handicraft from Finland, Sweden and Norway.
At the fair, we will see craftsmanship demonstrations and organize a lottery with great prizes! For children, there will also be a bouncy castle and other fun activities.
Sales stands
The sales stands at the fair are free of charge. The fair will take place inside in the Lapland UAS campus. Vendors can also sell their products from a car or bring with them their own market stands for outdoor sales.
As the fair is arranged simultaneously with the Food Craftsmanship seminar, the organiser offers sales help for the food artisans who are participating in the event. If you need help with selling your products, make sure to indicate that on the registration form.
Sales stands for the fair are reserved in order of registration, primarily for entrepreneurs selling food products, natural products and handicraft, as well as our event sponsors. Any remaining stands are available also for other businesses and organisations.
Before sending your registration, please make sure to read through the general terms for participation:
More information about the fair and sales stands:
Eeva-Maria Passi
+358 40 740 9581
eeva-maria.passi@edu.lapinamk.fi